Hi Prana Boosters!
I am Tina Louise Balodi, author of the children's book Ms Alignment The Emotion Fairy™.
Have you ever thought about homeschooling your child? I know I didn't.
Yet, I have always homeschooled our girls and they are actually turning 14 & 16 and have never attended "traditional" school. Join me today as I share our journey to Homeschooling/Unschooling and discuss many of the options, challenges and experiences we are facing today with Covid-19 and how it's affecting our education system and most importantly our children.Have you ever thought about homeschooling your child? Do you agree that there is a problem with our education system? In this podcast episode I share why we chose to homeschool, the benefits of homeschooling/unschooling, some challenges you may face and how successful it has been for us for the past 10 years. For the first time in history, the ENTIRE WORLD BECAME HOMESCHOOLERS for an unknown period of time…we are all unsure of how this will look and feel and what the next steps will be for the world's educational system. Even if you are just going to be "temporarily" homeschooling, it's super important to understand what our kids need most at this time. Our kids NEED extra special loving care and patience. They need connection, reassurance and unconditional love. They need us to be there for them to support their mental health… their emotional well-being has to be a priority in addition to their physical well-being. They need to feel safe in these times of great uncertainty. They also need time to adapt to these new ways. They will learn their school work and skills…but right now, they need to learn about how loved and respected they are and how we will be there for them in even the hardest of times. How we show up now will shape all they learn and do in the future. This can be a wonderful time of connection if we surrender to what's happening around us and love each other through it.
Our life is super unique and amazing. We are very connected and have great relationships with each other and our 2 teenage girls. Homeschooling is legal in all 50 states, but the laws for homeschooling vary greatly from state to state. In some states, you need to file paperwork, teach specific subjects and some states require mandatory state testing each year. You must learn about the specific laws for each state. If you decided you were interested in learning more, I am so happy to talk to you. Leave me a comment below this video, DM me on Instagram @pranaboost there is so much more to even share. AND YOU DON't HAVE TO FIGURE IT OUT ALONE LIKE WE DID… I AM HERE TO HELP! I am so excited to hear what inspired action, miracles and dreams you will experience as you learn more about homeschooling and/or unschooling your child/children.
"Educating the mind without educating the heart is no education at all."Aristotle The PHILOSOPHER
In this episode you will hear: 
Why the whole world suddenly became homeschoolers

Why I/we NEVER planned on homeschooling

Why we did everything wrong

How did our families react to our decision? Especially my mom who was a teacher and reading specialist?

Learn about the many options of homeschooling

What is unschooling? 

What are some of the benefits of homeschooling/unschooling? 

Who is Sir Ken Robinson?

Why would some kids benefit more from this type of alternative education?

What are some of the biggest challenges you may encounter? 

What does it mean to be your child's facilitator rather than their teacher?

What are some of the emotional effects of changing schooling so drastically? 

Why it is so important to take care of our child/children's and family's mental health? 

Learn how many more options there are now for homeschooling

How do you embrace a learning lifestyle? 

How to handle it if your spouse/co-parent doesn't support this choice once we have the option to choose once again

Why it's important to always re-evaluate as your child grows and check in to see what they need at every age and every stage

What is deschooling? 

What is everyone going to do now with schools closed? 

What happens when everyone is suddenly together all day long? 

Why it's important to have more "time" for emotional 

education

How do we choose as people are fearful and confused and scrambling to form learning pods, co-ops and micro learning opportunities? 

Why it's important to figure out what is best for OUR particular child/children/family

Where can I learn more? 
Here is a link to the books* I mention in this video on Amazon:
Book #1: Creative Schools: The Grassroots Revolution That's Transforming Education by Sir Ken Robinson PhD (Author), Lou Aronica (Author) https://amzn.to/3ibdZzn
(This is the Hardcover book, but you can choose which book you resonate with once you click this link)
Book #2: Radical Unschooling – A Revolution Has Begun-Revised Edition Paperback by Dayna Martin (Author) https://amzn.to/3fwu01a
NOTE: 
The AUDIO VERSION has a new custom introduction that I recorded and added AFTER I recorded the VIDEO VERSION below on YOUTUBE. So you may want to BOTH listen and watch this episode. 
Listen to the Show:
Watch the Show: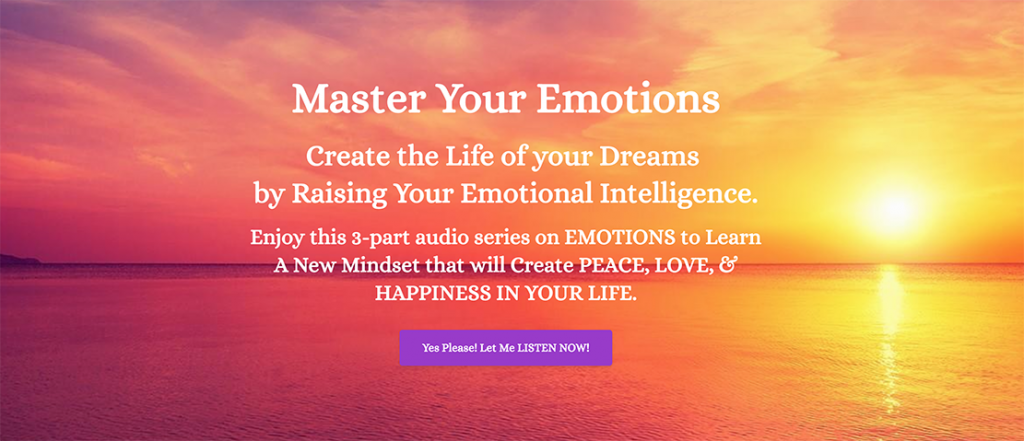 Click here to listen now & learn more!
Please Subscribe to our Prana Boost YouTube channel here: https://www.youtube.com/user/PranaBoost and/or Subscribe to iTunes https://itunes.apple.com/us/podcast/prana-boost-show-raise-your/id891216201?mt=2 to hear more about this topic and others as we will be bringing you more even more audios & videos & cannot possibly share all of our thoughts, knowledge and experience in one show.
You can submit questions for the show here: https://pranaboost.com/contact
Stay Tuned as well for LIVE broadcasts where we will have audience participation & Q & A's as well.
If you LOVE this episode & our show, please leave us a review on iTunes. Thank you from our hearts.
We know your time is super valuable. We thank you & appreciate you listening to our podcast.
We invite you to join our FB group: PRANA BOOST™
https://www.facebook.com/groups/pranaboosting/  
Here you can  learn more, ask questions and stay connected with us and other Prana Boosters™ worldwide as we share our new online courses, books, products, services and events.
Learn more about Prana Boosting!

™

at PranaBoost.com
I invite you to visit Prana Boost Academy™ to learn secrets to High Vibes in your Home through my FREE ONLINE COURSE: 
Learn 10 techniques to raise the vibration of your home and experience a more peaceful lifestyle.
I also just created a FREE ONLINE COURSE that can help so many parents now that our kids are home everyday, all day…please consider how important this work is to create a SAFE, HARMONIOUS, PEACEFUL home for your family especially in these scary, uncertain, changing times. 

Sign up now to join a Parenting Revolution! Learn how to change the way your family communicates, eliminate stressful power struggles and create a peaceful home.
What you'll learn:
It's possible to create a home and a family that is connected, peaceful and loving.

This course will be teaching you about The Prana Boost Parenting Vow™ which will help you to begin creating a mindset necessary for building your Conscious Family.

This is a tool that can help you create the family of your dreams whether you are already a parent or a parent-to-be.
"Creating a vision for your family's emotional health and well-being is as important as creating a plan for the birthing process & caring for the physical needs of your child."~ Tina Louise Balodi
What People Are Saying:
""My husband and I have signed The Prana Boost Parenting Vow and I encourage you to learn all you can from Tina about creating a family based in love, compassion, and connection. Thoughts are energy and if you take the time to Raise Your Vibration to the frequency of Love, you will experience inner peace and success within your family; which will shift our world." ~Serena J. Dyer Hay House Author, Mommapreneur Prana Boost™ Parent of 3"
---
I would love to invite you to have a FREE 15 min Session with me to see if we are a vibrational match for 1 on 1 coaching.  My greatest passion is holding your hand as you learn to integrate these shifts into your own lives. It's so important, but we don't have to do it alone.
If you would like to connect DM me on Instagram @pranaboost or email tina@pranaboost.com or you can go to https://pranaboost.com/workwithme
Remember, Changing just one thought, one action, one belief…can create a difference in your family for generations to come.
What's happening in YOUR world?? What kind of world do you want to live in? How can you infuse more love, compassion, tolerance and mindfulness into YOUR/OUR WORLD? ????
I am leading a revolution and creating a tribe of Prana Boosters™: A #pranabooster is someone who understands WE ARE ALL ONE.  WE ARE ALL CONNECTED TO EACH OTHER.  A Prana Booster™ sees the world through loving eyes and offers compassion and empathy to others rather than judgment. Join us.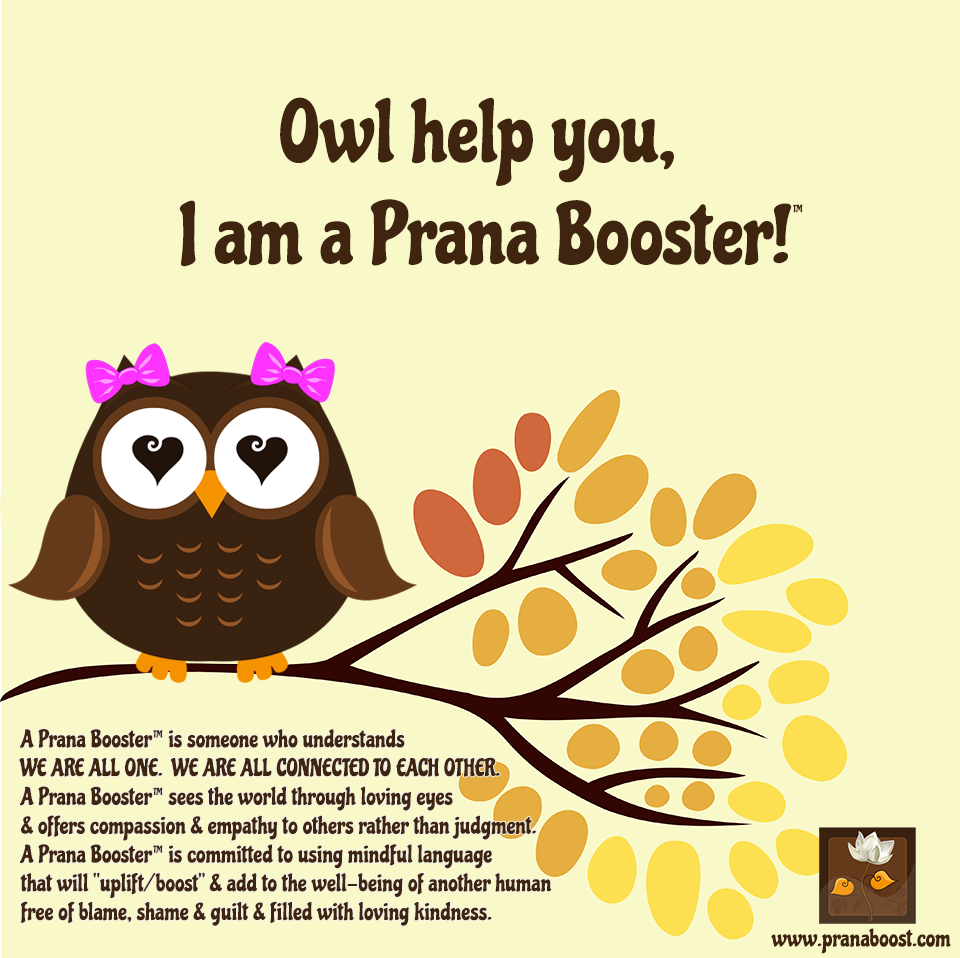 Thank you, until we meet again.
Become a Prana Booster™~ Raise Your Vibration & Change Your Life™
Sending love and light to everyone on this beautiful day!
Wishing you health, happiness, peace, joy, abundance, and LOVE♥ on this day and always!
With gratitude,


Namaste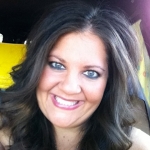 Tina Louise Balodi, Founder Prana Boost™ & Prana Boost Parenting™~
Tina Louise Balodi, a.k.a. Prana Boost Momma, is an author, speaker, transformational leader, Life & Soul Coach, New Age Guide & Parenting Mentor, Mommapreneur, Clairsentient Empathic Healer & humble student who is raising her family to follow their intuition and always remember they are a spirit having a human experience. She is a Peace Advocate, Master of Mindfulness & Emotional Intelligence. She inspires people to Raise Their Vibration, Access Their Intuition & Live Their Most Authentic Life. As a Prana Boost Lifestyle Expert™ Tina lovingly guides, nurtures, & empowers individuals to increase their Mindfulness to "BOOST THEIR PRANA" (a.k.a. Life Energy) which creates Emotional, Physical, Financial & Spiritual Wellbeing. She is the Co-Creator/Founder of Prana Boost™ & Prana Boost Parenting™ and she has been co-creating everything in life for over 25 years with her best friend, business partner, Soulmate/Twin Flame husband, Alan.  Previously, they had been developing web and mobile video games for 18 years.
Tina is a Mindful Momma to 2 homeschooled girls who are 14 & 16 & has been happily together for over 25 years and married for 18 of those years with her husband/business partner/best friend, Alan. Tina's UNIQUE Life & Parenting skills also include: Vegan Recipe Creations, Crystal Healing, Angel Card Readings, EFT-Tapping, Healing with Essential Oils, Reiki Healing, Chakra Balancing & Pendulum Readings with Penjie™, her pendulum. Her biggest passions are: Inner Personal Transformation, Alternative & Holistic Healing, Positive Psychology, Emotional Intelligence, Nonviolence, Mindful Language, & Mindful Parenting.
She has a Bachelor's Degree in Communication, she is also a Cosmetologist…When she was little she was known as "The Peacemaker" always wanting to fix everything and everyone and help relieve suffering…and this hasn't changed. In her 20's she discovered her own inner light and realized that the only way to fix any situation that seemed uncomfortable, was to look "inside" and use her own Authentic Power to grow to develop her own spirituality.  In her 30's she discovered her ability to affect a situation by shifting her own thoughts & energy, so she kept reading and practicing and working hard on her own energetic alignment.  She is an author, writer, storyteller, and researcher.  Now, at 46, she is sharing these stories and lessons with the world so we may all have the chance to Raise OUR Vibration, Raise OUR Family & Change the World™.
She is the author of the book Ms. Alignment The Emotion Fairy™ available here and the forthcoming book, Feeling Your Way Through Parenting™, A Guide To Mastering Mindful ParentingThrough Unconditional Love, Intuition, Nonviolence & Emotional Intelligence
http://www.pranaboostparenting.com
http://www.facebook.com/PranaBoost
http://www.facebook.com/PranaBoostParenting
http://instagram.com/pranaboost
http://www.pinterest.com/pranaboost
https://www.youtube.com/user/PranaBoost

Listen on Stitcher: