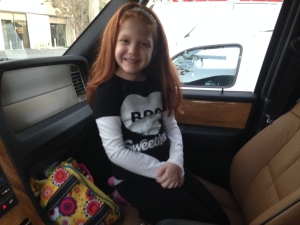 What does it take to AWAKEN WITH PURPOSE?




Featured Guest: Prana Booster Gabrielle Alexa Balodi (Age 8.5)



Hi Prana Boosters! Have you ever wondered what it would be like to learn about Mindful Living as a child?  What would it be like to be 8.5 & to be loved & respected to make choices, decide your own limits on electronics, video games, etc., sleep as much as you need, stay up late, be unschooled & to have never been punished? Join us as our youngest daughter, Gabrielle Alexa, joins me on the show to talk & share her thoughts on the importance of "Saying what you do want", living life & the benefits of visualization. She also explains her extraordinary ability to see chakras & spirits. 

Links:
Listen to the Show:
Watch the Show: