Have you ever wondered what The Prana Boost Lifestyle™ really looks like? Join me & my amazing husband, soulmate, business partner, spiritual partner, best friend for an intimate discussion on The Prana Boost Show™ to learn about our mindful lifestyle, our life as entrepreneurs, metaphysical discussions, mindset conversations & our new parenting paradigm that we are pioneering together. Here is your chance to hear from both of us to learn more about it from each of our perspectives. For a bit more about us you can read this: https://pranaboost.com/our-story/
Today's topic was: How To Instantly Upgrade Your Life For FREE With Pattern Interrupts ~The Prana Boost Show™ Audio Podcast
In this episode you will hear: 
•How do I really make a lifestyle change?
•What is a Pattern Interrupt?
•What types of daily activities do we do on auto pilot without mindful deliberate thinking?
•What are the benefits of these Pattern Interrupts?
•What are Neural Pathways in our brain? 
•What are some examples of Pattern Interrupts?
•Learn why it's best to communicate with your loved ones if making Pattern Interrupts that affect them too
"When you change the way you look at things, the things you look at change." ~Dr. Wayne Dyer
Please Subscribe to our Prana Boost YouTube channel here: https://www.youtube.com/user/PranaBoost and/or Subscribe to iTunes https://itunes.apple.com/us/podcast/prana-boost-show-raise-your/id891216201?mt=2 to hear more about this topic and others as we will be bringing you more even more audios & videos & cannot possibly share all of our thoughts, knowledge and experience in one show.
You can submit questions for the show here: https://pranaboost.com/contact
Stay Tuned as well for LIVE broadcasts where we will have audience participation & Q & A's as well.
If you LOVE this episode & our show, please leave us a review on iTunes. Thank you from our hearts.
We leave you with this Prana Boost Affirmation:
"I choose to see this differently. I choose to see this with LOVE."
We know your time is super valuable. We thank you & appreciate you listening to our podcast.
We invite you to join our FB group: PRANA BOOST™
https://www.facebook.com/groups/pranaboosting/  
Here you can  learn more, ask questions and stay connected with us and other Prana Boosters™ worldwide as we share our new online courses, books, products, services and events.
Learn more about Prana Boosting!™ at PranaBoost.com
I invite you to learn more about why Emotional health is AS IMPORTANT as physical health.
I have FREE GIFT you can download at: http://www.feelingyourwaythroughparenting.com/gift/ Here I introduce you to 5 Ways To Lovingly Respond To Emotions as a quick reference for learning a new mindset that will CREATE: PEACE, LOVE, & HAPPINESS IN YOUR LIFE.
We know your time is super valuable. We thank you & appreciate you listening to our podcast.
We invite you to join our FB group: PRANA BOOST™
https://www.facebook.com/groups/pranaboosting/  
I would love to invite you to have a FREE 30 min Session with me to see if we are a vibrational match for 1 on 1 coaching.  My greatest passion is holding your hand as you learn to integrate this shifts into your own lives. It's so important, but we don't have to do it alone.
If you would like to connect DM me on Instagram @pranaboost or email tina@pranaboost.com or you can go to https://pranaboost.com/workwithme
Remember, Changing just one thought, one action, one belief…can create a difference in your family for generations to come.
Thank you, until we meet again.
Become a Prana Booster™~ Raise Your Vibration & Change Your Life™
Sending love and light to everyone on this beautiful day!
Wishing you health, happiness, peace, joy, abundance, and LOVE♥ on this day and always!
With gratitude,
Tina & Alan
Namaste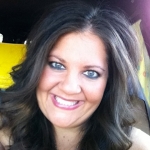 Tina Louise Balodi, Founder Prana Boost™ & Prana Boost Parenting™~
Tina Louise Balodi, a.k.a. Prana Boost Momma, is an author, speaker, transformational leader, Life & Soul Coach, New Age Guide & Parenting Mentor, Mommapreneur, Clairsentient Empathic Healer & humble student who is raising her family to follow their intuition and always remember they are a spirit having a human experience. She is a Peace Advocate, Master of Mindfulness & Emotional Intelligence. She inspires people to Raise Their Vibration, Access Their Intuition & Live Their Most Authentic Life. As a Prana Boost Lifestyle Expert™ Tina lovingly guides, nurtures, & empowers individuals to increase their Mindfulness to "BOOST THEIR PRANA" (a.k.a. Life Energy) which creates Emotional, Physical, Financial & Spiritual Wellbeing. She is the Co-Creator/Founder of Prana Boost™ & Prana Boost Parenting™ and she has been co-creating everything in life for almost 24 years with her best friend, business partner, Soulmate/Twin Flame husband, Alan.  Previously, they had been developing web and mobile video games for 18 years.
Tina is a Mindful Momma to 2 homeschooled girls who are 13 & 15 & has been happily together for almost 25 years with her husband/business partner/best friend, Alan. Tina's UNIQUE Life & Parenting skills also include: Vegan Recipe Creations, Crystal Healing, Angel Card Readings, EFT-Tapping, Chakra Balancing & Pendulum Readings with Penjie™, her pendulum. Her biggest passions are: Inner Personal Transformation, Alternative & Holistic Healing, Positive Psychology, Emotional Intelligence, Nonviolence, Mindful Language, & Mindful Parenting.
She has a Bachelor's Degree in Communication, she is also a Cosmetologist…When she was little she was known as "The Peacemaker" always wanting to fix everything and everyone and help relieve suffering…and this hasn't changed. In her 20's she discovered her own inner light and realized that the only way to fix any situation that seemed uncomfortable, was to look "inside" and use her own Authentic Power to grow to develop her own spirituality.  In her 30's she discovered her ability to affect a situation by shifting her own thoughts & energy, so she kept reading and practicing and working hard on her own energetic alignment.  She is an author, writer, storyteller, and researcher.  Now, at 45, she is sharing these stories and lessons with the world so we may all have the chance to Raise OUR Vibration, Raise OUR Family & Change the World™.
She is the author of the forthcoming book, Feeling Your Way Through Parenting™, A Guide To Mastering Mindful ParentingThrough Unconditional Love, Intuition, Nonviolence & Emotional Intelligence
http://www.pranaboostparenting.com
http://www.facebook.com/PranaBoost
http://www.facebook.com/PranaBoostParenting
http://instagram.com/pranaboost
http://www.pinterest.com/pranaboost
https://www.youtube.com/user/PranaBoost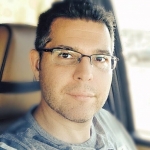 Alan I. Balodi, Co-founder of Prana Boost™ & UIStudios~
Alan Balodi a.k.a. Metaphysical Monk, is an amazing conscious, connected Daddy & husband, spiritual partner/twin flame, game developer, 3d animator, 3d modeler & artist, content & asset creator, Udemy & Online Course Creator & Instructor, and successful entrepreneur with a contagious sense of humor and Buddha-like nature. He is also a Co-Founder of Prana Boost™ and a Co-Founder & genius behind Uistudios.com & ConsciousArcade.com.
https://www.instagram.com/metaphysicalmonk/
https://www.instagram.com/pranaboostdoodles

Listen to the Show: