Prana Boosting Your Birthday!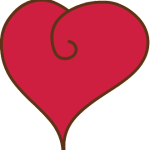 Quote: 
"The more you praise and celebrate your life,
the more there is in life to celebrate." ~ Oprah Winfrey
Hi Prana Boosters!
I am about to celebrate my 41st birthday next week on Tuesday, January, 27th. My hubby's birthday is this Sunday, he will be 39. (yes, he is 2 years and 2 days younger.) It will be the 21st year we are celebrating our birthdays together. I can hardly believe it!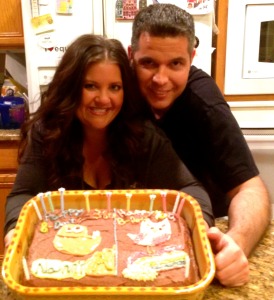 As our girls get older, they are extremely passionate about their birthdays and get so excited for our birthdays as well. Sometimes, maybe more than us. I know we are supposed to celebrate ourselves, but sometimes I have noticed adults are not as enthusiastic about their birthdays as children. Maybe some people struggle with self-love, maybe they are afraid to get older, some adults don't even tell people their real age.
I have always enjoyed my birthday and one of my favorite parts is that I have an excuse to buy balloons! It's interesting how it worked out this way, but since Alan's birthday is 2 days before mine, I always end up buying my own balloons and I get some recycled balloons from his birthday. Alan and I have been together now for 20 years, and married for 12 years. We are actually husband-and-wife, best friends, twin flames and soul mates whatever word you want to give it. Yet in my heart, we are really witnesses to each other's souls expansion. We are witnessing each other evolving and growing and that's why we have so much fun sharing our miracles and synchronicities with each other. To be blessed to have someone loving you while witnessing your transformation, growth, and evolution is truly a gift. We have been through so much together in this relationship and with working together in business. We still really LIKE & LOVE each other. We have grown up together. We met when I was 20 and he was 18. We have been blessed to become more of ourselves knowing it is safe to expand and be vulnerable together. As parents, we get to experience ourselves on even another level of growth and evolution. Our love continues to grow and I just cannot explain my gratitude for this relationship and this journey and the gift of celebrating many birthdays!
I believe it all comes down to finding ways to celebrate each other and also the beautiful SOUL that you are. You have great purpose for being on this planet and loving yourself is so important. Remember, as parents and adults, we are also modeling to children their future life as an adult. One of the best ways to create self-esteem in the children of the world, is to show them how special we treat ourselves even as we get older.
It is really important that age is just a number and what matters most in how we feel. Maybe we can all inspire our children and ourselves by remembering that Birthdays Are Sacred Beautiful Celebrations of YOU!
Here are some great tips from Louise Hay who has written many books on how important it is to love ourselves.
http://www.healyourlife.com/12-ways-you-can-love-yourself-now
So please be kind to yourself on your birthday and everyday. You deserve it!
Sending love and light to everyone on this beautiful day!
Wishing you health, happiness, peace, joy, abundance, prosperity and LOVE♥ today & always!
Namaste
With love, appreciation, & gratitude,