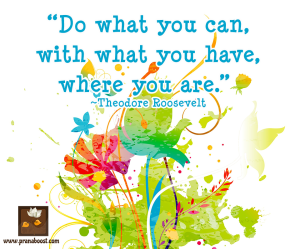 One beautiful warm, sunny, California day, we packed up the kids and went to the beach.  We drove like 50 minutes to Santa Monica near the pier. Were all ready to go bike riding on the sidewalk near the ocean and made sure we brought everyone's bikes, suncream, snacks, sand toys, everything u can imagine. Because it's typically very busy with lots of walkers, joggers, bike riders, skaters, etc., Gabi likes to ride in the bike trailer…so Alan packed all our bikes, helmets, and the bike trailer. We had an easy drive, very little LA traffic, and pulled into the parking lot.  Excited to be there finally after a long drive, we all began unpacking and hear a big "OOOOPPPPSSSIIIIEEEE". Alan realized he forgot the vital most important part that connects the bike trailer to his bike to pull Gabi.
Now we didn't pack her bike, her scooter, nothing because she was going to ride today in the bike trailer.  Hmmm, what to do next?  How would we handle this since we were so far from home.  Couldn't go back and get it.  At that point we looked at each other and I wasn't sure how to tell the girls we wouldn't be doing the bike ride. I wasn't sure how I felt, I wasn't sure what they would feel. So I stood there and assesed the situation and played it out in my head first. I took a deep breath and put things into perspective, and I knew my hubby would of course feel bad.  We all had a choice in this moment…we could be mad, or upset or disappointed but that wouldn't feel good.  We could yell, we could say how could u forget the most important part of the bike trailer, we could complain, we could blame, etc.
Then, Isabella, our 10 year old, walks up to me and (she wanted to ride her new 2 wheeler bike so badly at the ocean) says, "It's all ok, Momma.  All is well.  We are here, the day is beautiful, and remember one of your favorite quotes you taught us, "Do what you can, with what you have, where you are." ~ Theodore Roosevelt.  My jaw dropped and I had to hold back the tears.  I wanted to play it cool and not make a big deal out of the fact that my mindful daughter had chosen this reaction.  I was proud of her and so relieved that she was able to see this through the eyes of love.
It might not seem like a big deal, but trust me, in the moment, you know there are so many options for emotions to start flying around and things to get out of hand when the unexpected happens.
This doesn't mean we always react this way, but honestly, most of the time, all 4 of us do react this way.  We are mindful of our thoughts, emotions, reactions and the feelings of each other.  We know that sometimes we forget things or plans change.  We want to help each other through these times, not turn against one another.
It's important for us all to understand that life doesn't always work out as planned and here was a great opportunity for us all to literally walk the walk of what we live and teach.
In that moment I was proud of my husband who made jokes, Gabi who said, let's just walk as a family and then go play, Isabella who had wise words of wisdom, and me for knowing things always happen for our highest benefit.  This day, I got to see that living and loving and parenting with mindfulness and compassion really works and we had so much fun even though our plans changed.
We must remember, that while we do not always have a choice in what happens or what we experience, we ALWAYS have the freedom to choose …Our thoughts, feelings, & reactions.
Affirmation:
"I choose to see this differently. I choose to see this with LOVE."
Sending love and light to everyone on this beautiful day!

Wishing you health, happiness, peace, joy, abundance, prosperity and LOVE♥ on this day and always!

Namaste

With love, appreciation, & gratitude,